Blog Archive

Friday, May 14, 2010
Good evening!
The new
The Brat Pack
BlogTrain -
Seasons in the Sun
- has now officially departed as well.
Preview of my contribution: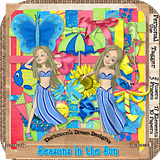 And, you can download it
here
.
Make certain to check out all the other train stations for fabulous goodies!
Stina ::designs by stina::
Tootypup: Tootypup Scraps
Candy: Candys Treasures
Charlene: Memory Lane Creations
Crys: Sinfully Creative Scraps
Crystal: Crystal's Creations
Dani: Darkmoon's Dream
Dilcia: Disya's Digital Designs
Donna: Jessica's Sweet Nothings
Edna: Ahava's Creative Ideas
Foxy: Designs by Foxylady
Jenny: Jenny's Designz
Kara: Sweet Cravings Scraps
Melissa: Melissa's Scraps and More
Nette's NightOwl Works
Pam: CafeKittyDesigns
Pink: Pink's Poetic Scraps
Rae: Designs by Rae
Stef: Stef's Creations
Be sure to leave some luvin' while your there!
XOXOXO,
Dani
My Other Sites

My TOU's
Blog Archive