Blog Archive

Monday, January 31, 2011
11:59 PM |
Posted by Darkmoons Dream |
|
Edit Post
Greetings!
Yes! The new Gothic Inspirations CU Blog Train - Working For Scraps - has officially departed. Here's a preview of my contribution: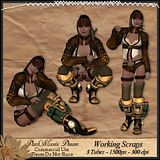 You can download my part
here
.
3 Tubes, 1500 px, 300 dpi, OK for CU/PU/S4H/S4O.
For further information, refer to the included TOU.
Be sure to check out all of the other train stations in order to snag some awesome goodies!

HEADQUARTERS
Sam & Jenn with:
3 P's in a Pod Designs
Annette with:
AW Designs
Kelly with:
Angels Designz
Angel with:
Angel Flower Scraps
Lisa with:
Arty-Pharty
Elisabeth with:
BlueCat
Crystal with:
Crystal's Creations
Jill with:
Created By Jill Scraps
Stuart with:
Creative Crazy Scraps
Nikki with:
Creative Intentionz
Muriel with:
Creative-Disorder
Dani with:
Darkmoon's Dream
Wy with:
Designs by LK
Sarah with:
Designs By Sarah
SharonB with:
Designs By SharonB
Dianna with:
Digicats (& Dogs)
Conchi with:
DNScraps
PERSONAL USE ONLY ON THIS ONE!!
Trish with:
Dreamland Designs
Miriam with:
Ellanoir Design
Foxy with:
Foxys Designz
Vicki with:
Gemini Creationz
Julie with:
Glitter Girls
Jessica with:
Gothic Inspirations
Brandi with:
Grunge And Glitter
Hezalin with:
HezaScraps & Tags
Mystee with:
Majik Of Mystee Designz
Victoria with:
Maitri Scraps
Edna with:
Miss Edna
Sally with:
Mythical Designs
Nette with:
Nette's NightOwl Works
Justine with:
PSP Addict
Rieka with:
Rieka Rafita
Kimberly with:
Scrap Rebellion
Kara with:
Sweet Cravings Scraps
Tyger with:
Tyger's Tidbits
Julie with:
Whispy's D'zines
And don't forget to leave some luvin' while your there snagging! ;)
XOXOXO,
Dani
My Other Sites

My TOU's
Blog Archive