Blog Archive

Thursday, January 24, 2013
New PSP Script available in stores now: Heart Tree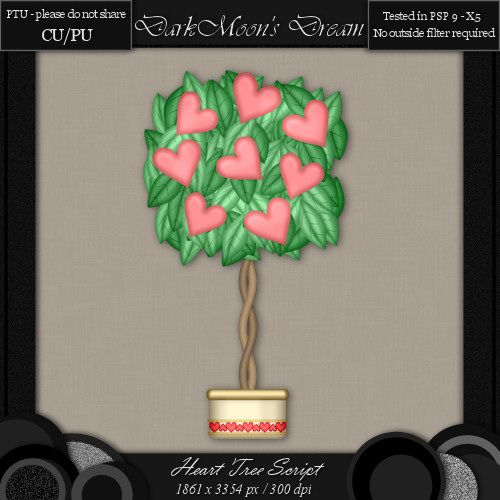 This script will make you a beautiful tree with hearts as fruits.
The final size is 1861 x 3354 px, 300 dpi.
The script allows you to choose the colors for the bigger and smaller hearts on the pot as well as the pot base, the two 'heart' trims on the pot as well as the top pot. Furthermore, you can pick the colors for each of the two trunks as well as two leaf colors, and the color for the hearts.
There are two versions of this script: V1 allows you to make the color selections listed above. V2 furthermore allows you to adjust the brightness/contrast. You do not have to toggle script to run either version.
This script is OK for CU/PU. Please do not share.
This script has been tested in PSP 9 through 15 and does not require any outside filters nor plugins.
Thank you for looking!
XOXOXO,
Dani
My Other Sites

My TOU's
Blog Archive