Blog Archive

Sunday, October 9, 2011
Hi everyone,
I decided to run a personal CT Call: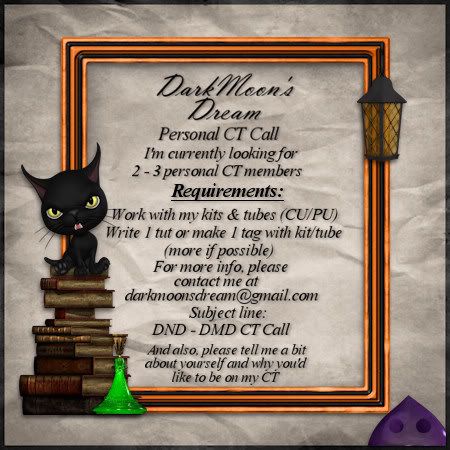 I'll be accepting applications until Sunday, 16th 2011.
Provided anyone is nutters enough to want to be on my CT, lol.
Well, I hope!
Anyway, for questions reg. the CT and/or sending your application,
please send to:
darkmoonsdream at gmail dot com
Please put:
DND - DMD CT Call
in subject line.
Please bear with me as this is the first time ever I've done this.
Thank you!
Looking forward to hearing from you!
XOXOXO,
Dani
My Other Sites

My TOU's
Blog Archive