Blog Archive

Monday, April 25, 2011
Hope everyone had a great weekend.
Look what Beverly, Mary and Breeze have been making using my kits Spring Breeze and Spring Princess!
Yay, love them all, ladies, beautiful work and thank you so much for using my kits. :)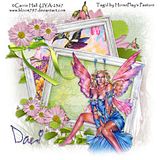 This is just beautiful, thank you so very much, Beverly. Find the tut (and all her other awesome tuts)
here
.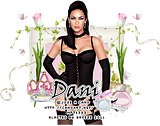 Isn't it fabulous? Thank you so much, Breeze! You can find the tut (and many great others)
here
.
Last, but definitely not least - thank you sooo much for this awesome tag, Mary! Find the corresponding tut, and many others,
here
.
Again, thank you so much!
XOXOXO,
Dani
My Other Sites

My TOU's
Blog Archive